UH Students Invited to Maui Invitational Surfboard Design Contest

POSTED: August 17, 2020 -- 4:20 p.m. CT
Current University of Houston students are invited to participate in the Maui Jim Maui Invitational Surfboard Design Contest.
Each year, participating schools at the Maui Jim Maui Invitational receive their own tournament surfboard with the design coming directly from a current student.
For information about the contest, students should click HERE. Designs must follow the specifications listed below and be submitted to trmuse@central.uh.edu by October 1.
Despite being unable to see recruits compete in person, Sampson and the coaching staff have received a verbal commitment from 6'4 guard Michael Thomas from Kilgore College. Thomas is considered one of the top guards in junior college.
The student who creates the Cougars' 2021 surfboard design will be recognized at a 2020-21 home game inside the Fertitta Center and be given the opportunity to design the 2021 All-Tournament Board.
---
---
SUPPORT The Houston Roundball Review:
Purchase your Coogs' gear at Fanatics.com via this link;
Get ESPN+ via this link;
Save when you get the Disney bundle (ESPN+, Disney+ and Hulu) with this link;
OR, contribute via PayPal or the Cash App.
---
Design Specifications
Tournament logo must be at the top center of the board.
Board must include approved school logo and colors.
Any reference to Tournament must include full event name: Maui Jim Maui Invitational.
Selected winners' designs must receive final approval from Athletic Department (handled by the KemperLesnik team), and requested changes must be promptly made by the winning candidate.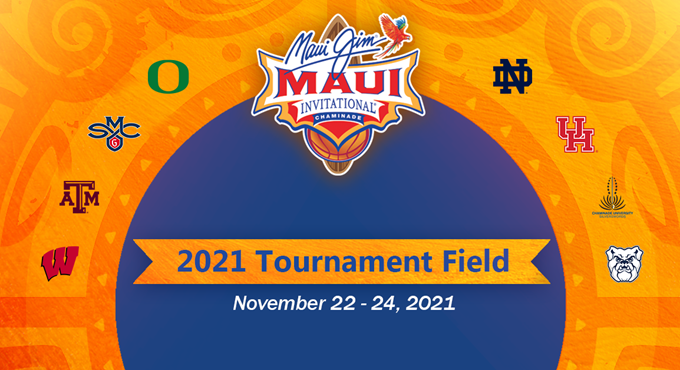 2021 Maui Invitational
The Cougars, who finished at No. 22 and at No. 23 in the final Associated Press and USA TODAY Coaches' polls, respectively, will join Butler, Notre Dame, Oregon, Saint Mary's, Texas A&M, Wisconsin and host Chaminade on Nov. 22-24 at the historic Lahaina Civic Center on the island of Maui.
This will be the Coogs second appearance in the Maui Invitational. The first appearance happened in the 2001-'02 season.
CLICK HERE for news and info about the Coogs' men's basketball team.