Rice's Erica Ogwumike Selected in 2020 WNBA Draft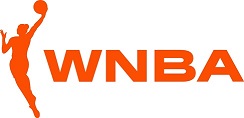 POSTED: April 17, 2020 -- 9:55 p.m. CT
Erica Ogwumike, one of the most decorated players in Rice women's basketball history, was selected by the New York Liberty in the third round (26th overall) of the 2020 WNBA Draft on Friday, before having her rights traded to the Minnesota Lynx for guard Stephanie Talbot.
The reigning back-to-back Conference USA Player of the Year, Ogwumike earned WBCA All-American Honorable Mention honors this past season by averaging 19 points and 10.3 rebounds while totaling 13 double-doubles.
---
SUPPORT The Houston Roundball Review:
Purchase your Rice Owls' gear at Fanatics.com via this link;
Get ESPN+ via this link;
Save when you get the Disney bundle (ESPN+, Disney+ and Hulu) with this link;
OR, contribute via PayPal or the Cash App.
---
Ogwumike became the fourth Owl in school history to be drafted since the league began in 1997 and the 13th WNBA draft pick developed by Rice head coach Tina Langley.
"Tonight we celebrate Erica Ogwumike," Langley said. "Since I have known her, Erica has approached each day with relentless discipline, passion, and dedication in the pursuit of her goals. But as I have said many times, there is nothing more impressive than her consistency of character and her beautiful spirit.
"Minnesota is getting a tremendously talented player and remarkable young woman."
CLICK HERE for more news and info about the Rice Owls men's basketball team.