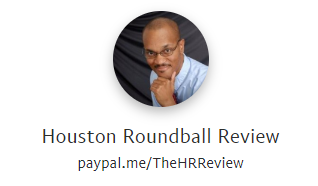 Prairie View among 16 teams participating in 2019 Preseason WNIT

POSTED: May 2, 2019 -- 11:30 a.m. CT
Prairie View A&M Head Coach Sandy Pugh and her Lady Panthers' basketball team will participate in the 2019 Preseason Women's National Invitation Tournament (WNIT) later this year.
PV finished with a 17-14 overall record (13-5 in the SWAC) last season and lost to TCU in Round 1 of the Postseason WNIT. PV will make its debut appearance in the Preseason WNIT.
The 2019 Preseason WNIT field includes Boise State (Mountain West), Davidson (Atlantic 10), DePaul (Big East), Drexel (Colonial Athletic), Miami OH (Mid-American), Missouri State (Missouri Valley), Oklahoma (Big 12), Oregon State (Pac-12), Pacific (West Coast Conference), Portland State (Big Sky), Prairie View A&M (Southwestern Athletic), South Alabama (Sun Belt), Texas A&M-Corpus Christi (Southland), UAB (Conference USA), UC Irvine (Big West) and UMKC (Western Athletic).
The 26th annual Preseason WNIT takes place in November; and, the event features a three-game guarantee for all teams, with first-round matchups and the bracket to be announced later this spring. All games are hosted by participating schools, with the championship game televised on CBS Sports Network.
CLICK HERE for more NCAAW news and info.
Subscribe in a RSS Feeds reader