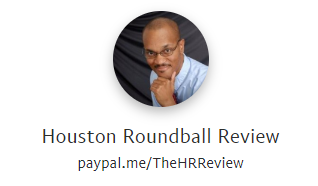 Rice Owls' Ogwumike, Mulkey Invited to U.S. Pan Am Team Trials

POSTED: May 2, 2019 -- 11:00 a.m. CT
Rice junior guard Erica Ogwumike and sophomore center Nancy Mulkey are among 36 players who have received and are expected to accept invitations to attend the 2019 USA Basketball Women's Pan American Games Trials.
The Pan American Games Trials will be held May 16-20 at the United States Olympic Training Center in Colorado Springs, Colorado.
The trials will determine the 12-member roster for the 2019 U.S. Pan American Women's Basketball Team. The team members will return to Colorado Springs for training camp July 23-August 5 before competing in the women's basketball tournament at the 2019 Pan American Games from August 6-10 in Lima, Peru.
Ogwumike and Mulkey become the first Owls to receive invitations to the U.S. Pan American Games Trials.
Players eligible for the 2019 U.S. Pan American Games and USA World University Games teams must be U.S. citizens who are currently enrolled as full-time college students with remaining eligibility for the 2019-20 academic year.
The USA Basketball Women's Junior National Team Committee, chaired by George Washington University head coach Jennifer Rizzotti, is responsible for selecting the U.S. trial athletes. Suzy Merchant (Michigan St.) will lead the team as USA head coach, with USA assistant coaches Felisha Legette-Jack (Buffalo) and Vic Schaefer (Mississippi St.).
CLICK HERE for more NCAAW news and info.
Subscribe in a RSS Feeds reader