Houston First Corporation, Harris County – Houston Sports Authority, 2023 NCAA Men's Final Four Houston Local Organizing Committee (HLOC), and KHOU 11 Kick Off a Series of March Madness Watch Parties for TSU and UH
Houstonians Invited to Cheer on Local Universities During Select Tournament Game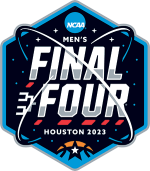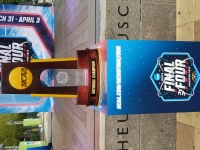 POSTED: March 13, 2023 -- 2:40 p.m. CT
WHAT: Houston First Corporation, the Harris County – Houston Sports Authority and the Houston Local Organizing Committee (HLOC), along with tournament Host Institutions and KHOU Channel 11 announce a series of watch parties during March Madness. The parties kick off with the Southwest Athletic Conference Champion (SWAC) Texas Southern University Tigers advancing to the March Madness First Four. The next event will offer a viewing of the American Athletic Conference (AAC) and #1 seed University of Houston Cougars game. The watch parties will take place at Avenida Houston, which is the epicenter of exciting fan events during the 2023 NCAA Men's Final Four®.
During these watch parties, fans will cheer on the Tigers and Cougars while enjoying music, basketball themed activities, special guests from local media and Men's Final Four giveaways.
"Houston First Corp. is excited to once again offer basketball fans an opportunity to gather for what has become a signature event—March Madness Watch Parties at Avenida Houston. To have multiple Houston teams be part of this year's tournament along with the countdown to Houston hosting the Men's Final Four makes this even more special," said Michael Heckman, president & CEO, Houston First Corporation.
Additional watch party events at Avenida Houston are planned as the tournament progresses and Host Institutions advance through the rounds of the bracket.
"It's going to be a great time watching the tournament unfold during these watch parties," says Holly Kesterson, President of the 2023 NCAA Men's Final Four Houston Local Organizing Committee. "No matter what happens with the teams competing, the road ends here in Houston, with the Men's Final Four taking place March 31 – April 3. From these free watch parties to the exciting fan events during National Championship week to the semifinal and final games themselves, we know that the experience for basketball fans, Houstonians and visitors will be one to remember," she states.
WHEN: Texas Southern University vs Fairleigh Dickinson Knights Watch Party - Wednesday, March 15, 2023 at 5:40 p.m., with free admission beginning at 4:30 p.m.
University of Houston vs Northern Kentucky Norse Watch Party - Thursday, March 16, 2023 at 8:20 p.m., with free admission beginning at 7:00 p.m.
WHERE: Avenida Houston, 1001 Avenida de las Américas, Houston, TX 77010
WHO: Holly Kesterson, HLOC President, HCHSA, Local Talent and Media Personalities
VISUALS: HLOC members, UH Fans, TSU Fans, the Final Four Fan Jam Truck, and Men's Final Four themed give-away items.
---
SUPPORT The Houston Roundball Review:
Shop at Fanatics.com via this link;
Get ESPN+ via this link;
Save when you get the Disney bundle (ESPN+, Disney+ and Hulu) with this link;
OR, contribute via PayPal or the Cash App.
---
CLICK HERE for more NCAAM news and info.