Megan Thee Stallion to Headline Block Party at 2023 NCAA March Madness Music Festival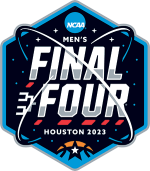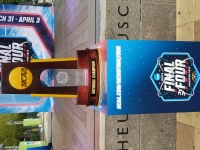 POSTED: March 10, 2023 -- 10:28 a.m. CT
Megan Thee Stallion is confirmed to headline the AT&T Block Party as part of the 2023 NCAA March Madness Music Festival in Houston Friday, March 31. Hailing from Houston, Megan Thee Stallion is a three-time GRAMMY-winning recording artist, philanthropist and entrepreneur. From earning two Billboard Hot 100 No. 1 hits with the "Savage (Remix)" featuring Beyoncé, and "WAP" with Cardi B to releasing her dynamic album "Traumazine," Megan has proven unstoppable.
The three-day Music Festival (March 31 – April 2) held at Discovery Park in Houston, will provide fans with star-studded entertainment during Men's Final Four weekend.
As previously announced, the festival will feature Lil Nas X on the Move by Coca-Cola stage on Saturday, April 1, and Tim McGraw and Keith Urban will headline the Capital One JamFest stage on Sunday, April 2.
Fans can register for free passes to the AT&T Block Party beginning today, March 10, at 12 p.m. CT at ncaa.com/marchmadness/musicfest.
---
SUPPORT The Houston Roundball Review:
Shop at Fanatics.com via this link;
Get ESPN+ via this link;
Save when you get the Disney bundle (ESPN+, Disney+ and Hulu) with this link;
OR, contribute via PayPal or the Cash App.
---
CLICK HERE for more NCAAM news and info.