NCAA Division I Men's Basketball Committee reveals Top 16 seeds three weeks before Selection Sunday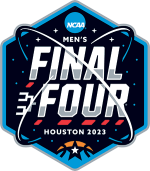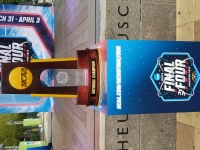 POSTED: February 18, 2023 -- 12:28 p.m. CT
The Division I Men's Basketball Committee unveiled its top 16 teams on the Bracket Preview Show, which aired on CBS earlier this afternoon. Alabama was voted as the committee's top overall seed, with Houston, Purdue and Kansas also being tabbed as No. 1 seeds. In each of the previous bracket preview shows, which dates back to 2017, three of the four No. 1 seeds unveiled in February remained as the top seed in their region on Selection Sunday.
Kansas was one of those teams seeded on the 1 line that remained there on the actual bracket, and the Jayhawks went on to win the national championship. They are one of five Big 12 Conference teams ranked among the top 16 on Saturday's show, joining No. 2 seeds Texas and Baylor and No. 3 seeds Iowa State and Kansas State.
"It's been an incredible season thus far for the league, with high-quality wins for several of the conference's teams, and that is reflected in this unveiling," said Chris Reynolds, the vice president for intercollegiate athletics at Bradley University and the chair of the Division I men's basketball committee. "While we evaluate these teams as independents, there's no getting around the fact that the Big 12 is having a great year."
Alabama was tabbed as the top overall seed based largely on its 13 wins within the first two quadrants, elite predictive metrics and a road win at Houston. While Houston has remained undefeated on the road and leads all schools in predictive rankings, the head-to-head win by the Crimson Tide gave Alabama the edge.
Joining Texas (the fifth overall seed) and Baylor (7th) on the 2 line are a pair of Pac-12 Conference schools. Arizona finds itself between Texas and Baylor, while UCLA sits eighth. Tennessee received strong consideration for a No. 2 seed but instead landed ninth on the seed list. Virginia is ranked 10th, ahead of Iowa State and Kansas State on the 3 line.
Indiana leads the quartet of teams seeded fourth, followed by Marquette, Gonzaga and Xavier. Teams just on the outside of the Top 16 include Creighton, Miami, Saint Mary's and UConn.
"This is a fun process that gets people talking about March Madness, which is right around the corner," said Reynolds. "But a lot can change, with literally hundreds of games left in the regular season. The only thing that's guaranteed is it's going to be a fun tournament because that's the case every year."
Using its bracketing principles, the committee placed the 16 teams into the four regions:
SOUTH REGION (LOUISVILLE)
1. Alabama
7. Baylor
10. Virginia
13. Indiana
MIDWEST REGION (KANSAS CITY)
2. Houston
5. Texas
9. Tennessee
16. Xavier
WEST REGION (LAS VEGAS)
4. Kansas
6. Arizona
12. Kansas St.
15. Gonzaga
EAST REGION (NEW YORK CITY)
3. Purdue
8. UCLA
11. Iowa St.
14. Marquette
Selection Sunday is March 12. The tournament tips off with the Men's First Four March 14-15 in Dayton. First- and second-round sites will take place March 16 and 18 in Birmingham, Des Moines, Orlando and Sacramento, and March 17 and 19 in Albany, Columbus, Denver and Greensboro. Regional action take place in Las Vegas and New York (March 23 and 25), and Kansas City and Louisville (March 24 and 26). The Men's Final Four will be played in Houston April 1 and 3. For ticket information, visit www.ncaatickets.com.
---
SUPPORT The Houston Roundball Review:
Shop at Fanatics.com via this link;
Get ESPN+ via this link;
Save when you get the Disney bundle (ESPN+, Disney+ and Hulu) with this link;
OR, contribute via PayPal or the Cash App.
---
CLICK HERE for more NCAAM news and info.