3,000 participation slots now open for 2023 NCAA® Men's Final Four® 4-Miler Race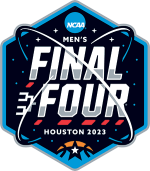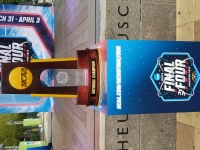 Run to take place April 1 and benefit non-profit organization Girls on the Run
POSTED: February 2, 2023 -- 1:00 p.m. CT
The NCAA and Houston Local Organizing Committee (HLOC) have launched registration for the Men's Final Four 4-Miler, a four mile race that will take place Saturday, April 1, in Downtown Houston. 3,000 runners will begin at Hermann Square at Houston City Hall (900 Bagby Street) before heading out to Allen Parkway. They will end back at City Hall to finish the race.
All participants will receive a Men's Final Four 4-Miler T-shirt and complimentary entry to Men's Final Four Fan Fest® presented by Capital One. Additionally, all runners who complete the course will receive a commemorative Men's Final Four 4-Miler Finisher medal.
Registration, available beginning February 2, will be priced at $30 for the first 500 people, with registration fees increasing in increments of $5 as the race nears:
$35 - Feb. 15 - March 15 (or after first 500 registrations)
$40 - March 15 - 29
$45 - March 30 - April 1
Registration is available at https://runsignup.com/Race/TX/Houston/FF4Miler
"Houston is excited to be bringing back the Men's Final Four 4-Miler," HLOC President Holly Kesterson said. "The last time the Men's Final Four was held in Houston was in 2016, and that was the last time this ancillary event was brought to life. It's just one of the many great events all Houstonians can enjoy during National Championship week. We're particularly proud to name Girls on the Run Greater Houston as the beneficiary as we celebrate the 50th anniversary of Title IX."
Girls on the Run Greater Houston will receive 30% net profits from the Men's Final Four 4-Miler. The non profit organization focuses on teaching life skills and empowering female youth through exercise. Girls on the Run International has more than 170 council locations across the United States and Canada.
"We are thrilled to be the beneficiary of this amazing event from the NCAA and the HLOC," Founder and CEO of Girls on the Run Greater Houston Mary T. Callahan said. "The run itself embodies something we are passionate about. Most of all, the donation to Girls on the Run Greater Houston will result in hundreds of young girls in Houston being positively impacted; we couldn't be more grateful for that."
---
SUPPORT The Houston Roundball Review:
Shop at Fanatics.com via this link;
Get ESPN+ via this link;
Save when you get the Disney bundle (ESPN+, Disney+ and Hulu) with this link;
OR, contribute via PayPal or the Cash App.
---
CLICK HERE for more NCAAM news and info.