2023 NCAA® Men's Final Four®, HLOC celebrate launch of Read to the Final Four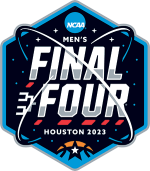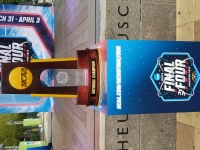 POSTED: September 8, 2022 -- 1:25 p.m. CT
The 2023 NCAA® Men's Final Four and Houston Local Organizing Committee (HLOC) are teaming up to promote and inspire reading growth for third graders through a citywide reading initiative beginning on National Literacy Day.
Read to the Final Four is a tournament-style reading competition in which more than 39,000 third graders across 11 Houston-area school districts will participate. Schools compete as 3rd-grade teams and earn points based on a formula that calculates the average minutes read per school. Top schools in each District advance throughout the rounds winning prizes and having fun along the way.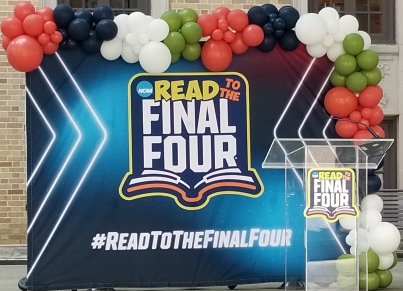 Dorita Hatchett, Senior Director of Community Relations, HLOC:
"The Read to the Final Four program started right here in Houston in 2016 during the last (Men's) Final Four (in Houston).
"We had over 10,000 third-grade students from HISD participating.
"Since the first Read to the Final Four, the program has been launched in every Men's and Women's Final Four city; and, it now comes back to Houston for the very first time since 2016."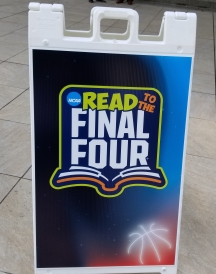 Hatchett concluded, "We are so excited because this will be the NCAA's largest Read to the Final Four yet with 11 school districts participating and over 38000 actually closed to 40000 third-grade students from all over the Houston area."
---
SUPPORT The Houston Roundball Review:
Shop at Fanatics.com via this link;
Get ESPN+ via this link;
Save when you get the Disney bundle (ESPN+, Disney+ and Hulu) with this link;
OR, contribute via PayPal or the Cash App.
---
CLICK HERE for more NCAAM news and info.