2023 Men's Final Four Houston Local Organizing Committee Announces Host City Supporters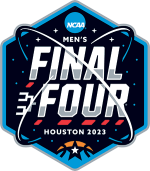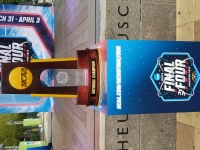 POSTED: August 31, 2022 -- 10:43 a.m. CT
The Houston Local Organizing Committee (HLOC), designated to oversee city-level planning for the 2023 Men's Final Four, is pleased to announce the following industry leaders as Host City Supporters: TDECU, Texas Children's Hospital, Rusty Hardin & Associates, Cotton Holdings, Inc., CareSource, Smart Financial and Calpine Corporation. The contributions made by these corporations will be used to support a variety of initiatives, including programs designed to leave a lasting impact on the Greater Houston area and thousands of members of the local community.
"We are grateful for these incredible Host City Supporters that are helping Houston and Harris County put on a world class event," said Holly Kesterson, president of the Houston Local Organizing Committee. "2023 will be the fourth time Houston has hosted this prestigious event and with the Host City Supporters on our team, the event is on track to be the best one yet, including a significant increase in engagement and local initiatives. It takes our entire network coming together, from local companies and non-profit organizations, to city, county and countless additional partners to ensure that we execute on an incredible 2023 NCAA Men's Final Four. Through this collaboration, the seven participating organizations are showcasing their commitment to Houston and its residents. These companies are helping us bring impactful education, entertainment and local programs to life."
Leading up to the National Championship, the HLOC Host City Supporters will bolster the HLOC's impact related to educational programs, fan events and community projects. Moreover, company representatives will lend their time and talent toward volunteering at local program sites including the elementary literacy program with more than 33,000 participants across 11 area school districts; collegiate educational initiatives with the four university host institutions (Houston Baptist University, Rice University, Texas Southern University and the University of Houston), interactive pop-up fan experiences; and other grassroots initiatives taking place. Further, Host City Supporters will assist with community projects that will leave a lasting impact for Houston and Harris County residents.
---
SUPPORT The Houston Roundball Review:
Shop at Fanatics.com via this link;
Get ESPN+ via this link;
Save when you get the Disney bundle (ESPN+, Disney+ and Hulu) with this link;
OR, contribute via PayPal or the Cash App.
---
CLICK HERE for more NCAAM news and info.