NCAA and Houston Local Organizing Committee are looking for 2,500 volunteers for 2023 Men's Final Four(R)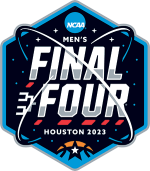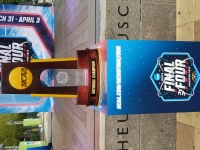 POSTED: November 3, 2022 -- 9:00 a.m. CT
On November 1, the Houston Local Organizing Committee (HLOC) officially kicked off the volunteer program for the 2023 NCAA Men's Final Four®. This program will recruit the 2,500 volunteers needed to assist with greetings, operations and activations during National Championship week events from March 31 - April 3, 2023, including the Final Four Fan Fest.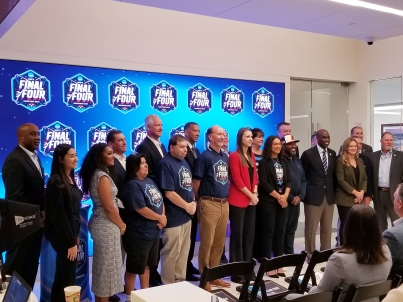 Volunteer Registration is now open at www.ncaa.com/mensfinalfour. To submit a volunteer application, candidates must:
Create an account on www.ncaa.com/mensfinalfour
Select a minimum of of three, four-hour shifts March 31 - April 3, 2023
Attend one volunteer orientation session
Be 18 or older at the time of application and pass a mandatory background check
Each volunteer will receive a 2023 NCAA Men's Final Four® volunteer uniform including a polo, bucket hat and sling bag. Volunteers who complete at least three shifts will be invited to attend the post-celebration party in May 2023. Volunteers also will receive four complimentary tickets to the Men's Final Four Fan Fest®.
---
SUPPORT The Houston Roundball Review:
Shop at Fanatics.com via this link;
Get ESPN+ via this link;
Save when you get the Disney bundle (ESPN+, Disney+ and Hulu) with this link;
OR, contribute via PayPal or the Cash App.
---
CLICK HERE for more NCAAM news and info.