Q and A with Oklahoma State Cowboys Head Coach Mike Boynton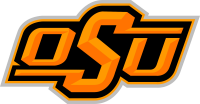 POSTED: October 20, 2022 -- 09:30 a.m. CT
In a few weeks, Mike Boynton Jr will begin his sixth season as head coach of the Oklahoma State Cowboys basketball team. In his first 5 seasons at Oklahoma State, Coach Boynton's Cowboys have faced the Kelvin Sampson's Houston Cougars 3 times.
I've covered the Coogs and Coach Sampson throughout his tenure at Houston; and, Coach Sampson has spoken very highly of Coach Boynton. The respect is mutual.
Wednesday afternoon, I spoke with Coach Boynton during the 2022 Big 12 Basketball Tipoff; and, I asked him to comment on Coach Sampson; the Coogs joining the Big 12; plus, a few other topics. During the conversation, Coach Boynton also described his biggest disappointment in his coaching career.
The HRR: As a coach of color, what are your thoughts on the job Coach Kelvin Sampson has done at Houston and has he influenced you in your coaching career?
Coach Boynton: "Absolutely. I'll say this -- without a qualifier -- Kelvin Sampson is one of best basketball coaches. Ever. Black. College. Pro. White. Anything.
"He understands the game. He works his butt off. And, he understands his purpose in the game which is why his teams always get better and his kids always respond to him.
"Specifically, as a coach of color, he's someone I look to as a guy who's on a Mount Rushmore level. I think he's that good and impactful."
"I think the way about this thing is the right way. It's the way that we are trying to build our program, if I'm perfectly honest, is the toughness and the commitment to the defensive rebounding and defensive side of the basketball. And, the unselfishness that they play with on offense. He's an icon and somebody that I can't say enough good things about."
The HRR: Houston and Oklahoma State have faced each other three consecutive seasons. Did you and him work together to schedule the match-ups? How does that work?
Coach Boynton: "Back then, it was a conversation between our staffs; but, obviously, we both were involved. First of all, for me, it's about playing people that I have respect for; and, I think can help us get better. And, I always felt that way about them.
"They came in and kicked our butts when they had Armoni Brooks and Galen Robinson on that team. I think they winded up going to the Sweet 16 with that group. And, then, we played them the next year down there; and, we were fortunate. Isaac Likekele was hurt. We were kind of spinning a little bit; and, we beat them. At their place. It was their first year with DeJon (DeJon Jarreau) and Quentin's (Quentin Grimes) first year with them. And, then, they beat us pretty good last year in Fort Worth.
"It's always been a great opportunity for me to see our team get better because I know the type of game that they're going to play. The type of stress that they're going to put on us. And, really, for your non-conference, it's about preparing for Conference play. And, they've always been a Big 12 caliber team."
The HRR: Do you recruit the Houston area?
Coach Boynton: "As much as we can. It's not as easy; and, he's made it harder because, now the best guys that we would want, they want to go to Houston which is light years away -- I was a Stephen F. Austin when Coach Sampson first got the head coaching job there. We scrimmaged them; and, we were at Stephen F. Austin -- and, we kicked their butts his first year."
"Seeing what he's done with that program since then (is) truly remarkable. And, again, it's why I said earlier, he's one of the best to every do this at any level and any ethnicity."
The HRR: Going forward, what are your thoughts about Houston's joining the Big 12?
Coach Boynton: (Laughing) "I'm not excited about it. Again, I respect the program. It's going to elevate the level higher. People talk about what we're losing. That program (Houston) has been better than both of the programs leaving our league in recent history because of what they've built. It will up the competition level with the type of team they're going to have every year.
"They've been nationally relevant. They've been to the Elite 8. The Final Four. And, they'll continue to be high level contenders moving forward."
The HRR: What are your thoughts on the discussion of expanding the NCAA Tournament?
Coach Boynton: "I don't know if I have a thought on it. I don't know if it'd be terrible to get more people an opportunity to get to be a part of what I think is the best sporting event in the world. I think at the end of the day it will play itself out the way it always does.
"Maybe, because they're a few more Cinderella quote / unquote teams in you may have a couple more "upsets"; but, upsets aren't the same. You don't have Princeton beating Georgetown where both teams have older guys. Sometimes, it's just a better, older team playing against a bunch of young, talented kids who don't know how to win, yet.
"I think at the end you'll see the best teams really compete for a championship."
The HRR: In your mind, is there a number, that's too many for the NCAA Tournament?
Coach Boynton: "I don't know. Again, I haven't given it a ton of thought mostly because no one really cares about how I feel about it. But, I think the more people you can get to participate to create buzz around the event the better. So, I don't know if I have a number that it should be kept at."
The HRR: Why did you decide to take over at Oklahoma State?
Coach Boynton: "A lot of it was the Good Lord blessed me with the opportunity. I really wasn't looking at trying to get the job. I was actually an assistant at Stephen F. Austin the year prior. Brad Underwood, who I was working for, became the head coach at Oklahoma State. And, I thought that I was going to get an opportunity to be a head coach at Stephen F. Austin. I went through the interview process; and, they hired someone else.
"I don't know that I've ever been more disappointed -- professionally speaking -- than I was when I didn't get that job. But, somebody says, if you want to make God laugh, tell him your plans. Literally, 365 days from the day that I got turned down for the job at Stephen F. Austin, I was hired as the head coach at Oklahoma State. There's no other explanation other than God had his hands on this whole process; guiding me through it; and I was a good steward I hope in trying to do things the way He wants."
---
SUPPORT The Houston Roundball Review:
Shop at Fanatics.com via this link;
Get ESPN+ via this link;
Save when you get the Disney bundle (ESPN+, Disney+ and Hulu) with this link;
OR, contribute via PayPal or the Cash App.
---
CLICK HERE for more NCAAM news and info.